On April 26, 2018, the NFL will draft its next wave of star talents into the league, and among them are some very highly rated players out of Alabama who announced themselves to be eligible in the 2018 NFL Draft. As underclassmen, who have until January 15 to file for early draft eligibility, defensive back Minkah Fitzpatrick, defensive tackle Da'Ron Payne, running back Bo Scarbrough, safety Ronnie Harrison, and wide receiver Calvin Ridley, have all made themselves available for selection in the 2018 draft, as reported by the NFL. While the numbers that they put up at the NFL Scouting Combine – which takes place from February 27 to March 5 – will have a say in their draft positions, right now, Fitzpatrick, Payne, and Ridley are all predicted to go in the first round, with the two defensemen being the latest Crimson Tide players to make themselves eligible.
Making defense a priority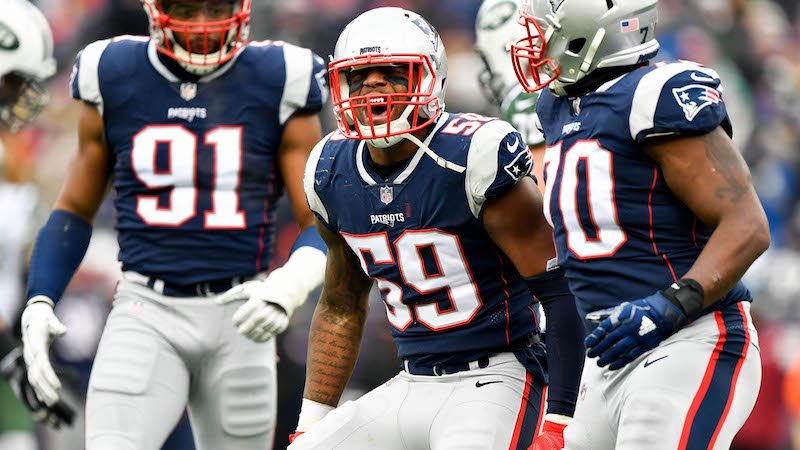 While many teams need to bolster their offensive line in this year's draft, quarterbacks and defensive players are set to take a priority for many teams at the top of the order, with the two latest Alabama additions coming in as huge pieces in this junior-laden draft. Minkah Fitzpatrick, who put up two solo tackles in the 26-23 CFP National Championship win over UGA, is ranked as the number one cornerback in this draft. Da'Ron Payne, who clocked in three solo tackles in that National Championship final, stands as the fourth-best defensive lineman in this draft that's well stocked with talent at the position.
Most recently, since Seattle's 'Legion of Boom' ruled the league, and teams like the Super Bowl 50-winning Denver Broncos showed off how far a solid defense can take a team, teams have been making defense a priority. Just looking at the 2017 NFL playoffs, the final four teams all have great defenses. The New England Patriots' defense started off the season shaky but tightened up a lot down the line, the Minnesota Vikings host the best defense in the league, as shown by Fox Sports, and the Philadelphia Eagles and Jacksonville Jaguars also have stunning defenses. The Patriots may have the lowest-ranked defence of these Conference Finals contenders, due to their underwhelming start, but they're now leading the charge for Super Bowl LII, as of January 15, with odds of +100 with betting site Betway because the defence has solidified over the season and during the postseason, only conceding 14 points to the Tennessee Titans in the Divisional Playoffs. The fact that Blake Bortles, Case Keenum, Nick Foles and a 40-year-old Tom Brady are the final four quarterbacks this year – admittedly some due to injuries – shows how far a top defense can take a team. It's becoming an old cliché, but defenses do win championships, so any team who gets the chance to draft either of Fitzpatrick or Payne in 2018 will be much better off for it. Now, let's see who is in line to pick up these Crimson Tide stars.
Fitzpatrick the top defensive back in 2018
Set to follow in the footsteps of other recent great Alabama draftees like C.J. Mosley, Marcell Dareus, and Dont'a Hightower, both Minkah Fitzpatrick and Da'Ron Payne should see their names taken off of the board on Day 1. Standing 6'1'' and 202 lbs, defensive back Fitzpatrick managed to force his way through a very well-recruited Alabama depth chart to play a major role in his freshman year and onwards. A very versatile and experienced player, Fitzpatrick has solid hand skills for hawking the ball, which is coupled by his great vision and instincts to make a play. Being so highly rated at this point, Fitzpatrick could very well be taken by the Cleveland Browns with one of their two first-round picks. The consensus is that the Browns will need to take a quarterback with their first overall selection due to the New York Giants, in second, also setting their crosshairs on a new QB. The Indianapolis Colts still desperately need to reinforce their offensive line, hoping to give their quarterback Andrew Luck some protection next season, so the Browns could very well add the potentially elite-level Minkah Fitzpatrick to their secondary for next season. After a season that ended 0-16, the only way is up for the Browns, but adding so many top-class prospects from the draft will only better their hopes of success in the near-ish future.
Payne with a monster offering on the defensive line
According to ESPN, Alabama was so strong in 2017 that despite being set to lose many key players in the draft, they come in as the number one team in college football for 2018, just demonstrating how good their current batch of prospects must have been to get so much game time – particularly the juniors. Of the juniors, Da'Ron Payne certainly impressed on the defensive line, earning defensive MVP honors in the semifinal and final games with Alabama, Payne pumped his stock up substantially towards the end of the season. At 6'2'' and 308 lbs, Payne is a monster, and even though his stat lines aren't as stuffed as some other entrants, his near-flawless play on the defensive line makes others around him better. With his size and ability combined, he's set to be able to make an impact as soon as next season, and could very well go in the first round. With a few teams in search for help on the defensive line past the halfway mark in the first round, Da'Ron Payne could be taken as highly as 17th by the Los Angeles Chargers, or by a couple of other teams within the next six picks after the Chargers – likely either the Dallas Cowboys or Buffalo Bills. His skills would immediately help to improve the Chargers' woeful rush defense, potentially adding one of the few pieces that they need to get back into the playoffs finally.
Both Minkah Fitzpatrick and Da'Ron Payne had superb spells as members of the Alabama Crimson Tide and come in as top-level prospects in the 2018 NFL Draft. Given team needs and the abilities shown by the two defensive players, it would not be surprising at all if they were both taken in the first round. But, there's a long way to go until draft day. Both players will need to keep it clean and work hard at the combine to put the final shine on their NFL Draft profiles.